Last night my mom and dad decided to put on their coats and boots and go out into the cold night around 10:30pm. It was very unusual. Now, normally I don't go into the cold - especially so close to my bed time - but I followed them out into the front yard where we stopped and looked at the sky. There was a lunar eclipse! I got to see the moon being shadowed by the earth and I think I even saw Saturn and Orion.
Mom's friend Colette got some good pics of it: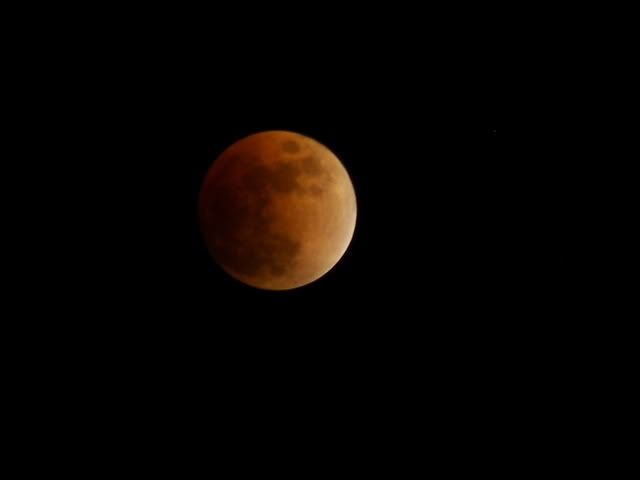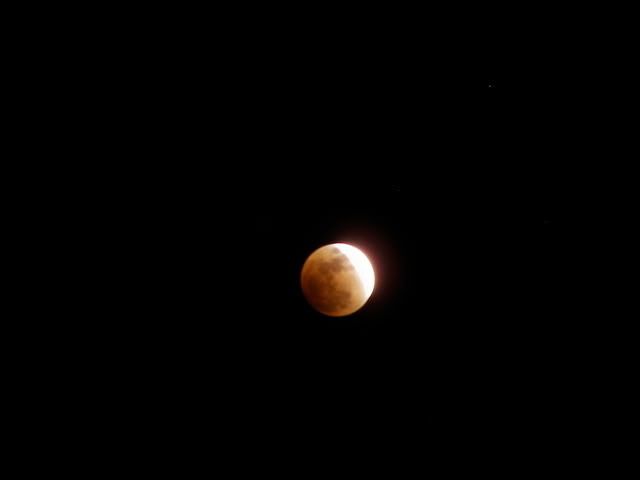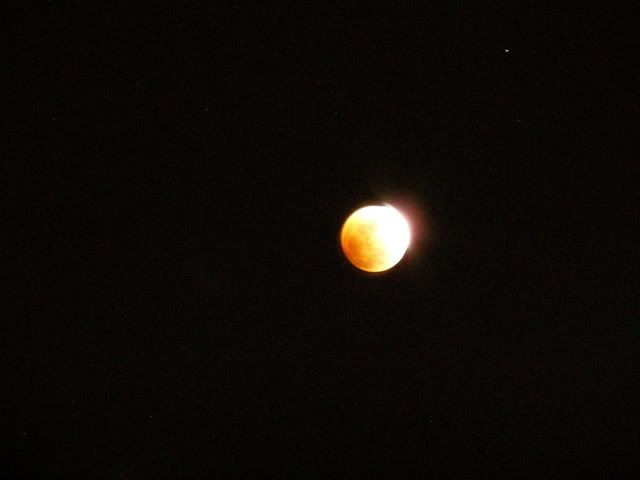 Thanks for sharing so that I could blog about it, Colette!
I was so excited (or maybe it was confused/stressed about going out in the cold so late) that I puked on my mom's rug when I got back in the house. But don't worry about me. It was just a few pieces of kibble and I ate them before the humans had to pick them up.